Tony Hawk Shred Features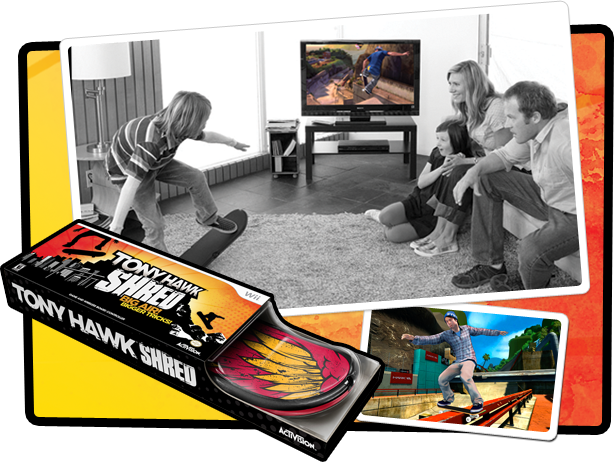 GET ON BOARD AND GO BIG!
Experience some of the biggest air and tricks seen in an action sports video game. Tony Hawk®: SHRED's motion sensing skateboard/snowboard allows players to control the action with their feet to perform amazing tricks in the game. Intuitive controls and multiple difficulty levels make it easy for the whole family to pick up and play.
KEY FEATURES
about the game's
moves and play modes!